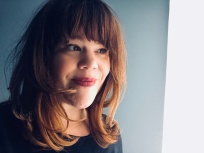 I work in traditional ways with contemporary design.

All my items are unique and handmade, thrown on the wheel. The glazes give the vessels their personality.

I want my pottery to be tactile, to make the audience feel the need and pleasure of touching, viewing and engaging with the surface and shape of the craft.

My studio is situated in the archipelago of Stockholm, Sweden.


09-11 Medborgarskolan Stockholm -Stylist /visual merchandiser
diploma

08-09 Folkuniversitetet Stockholm- Scenography studies
Scenografilinjen


99-01 Keramikskolan i Lidköping - crafts graduation Ceramic


97-99 Mullsjöfolkhögskola - ceramics and art